Ribblehead Viaduct 18/5/2022 from 10.45am
Another excellent club meet took place at the iconic Ribblehead Viaduct in the heart of the Yorkshire Dales. Timed to catch the West Country Class, No. 34046 'Braunton' steam train crossing of the viaduct. The day was glorious, if a little breezy, we met at the car park at 10am to give us plenty of time to get in position for an expected crossing time of approximately 11am. A few minutes after 11 the smoke could be seen in the distance as the train passed through Ribblehead station then on to the viaduct.
After the crossing we made our way back to our cars to head in to Hawes for a spot of lunch before returning at 4pm for the expected 5pm return crossing. Shortly after 5pm the train returned over the viaduct, although the Braunton wasn't under steam for this crossing as it was being pushed by a diesel loco. However it was still a great sight!
This was our first visit for a steam crossing and much was learnt about suitable spots to fly to to get good images.
All below images taken with a DJI Mini2.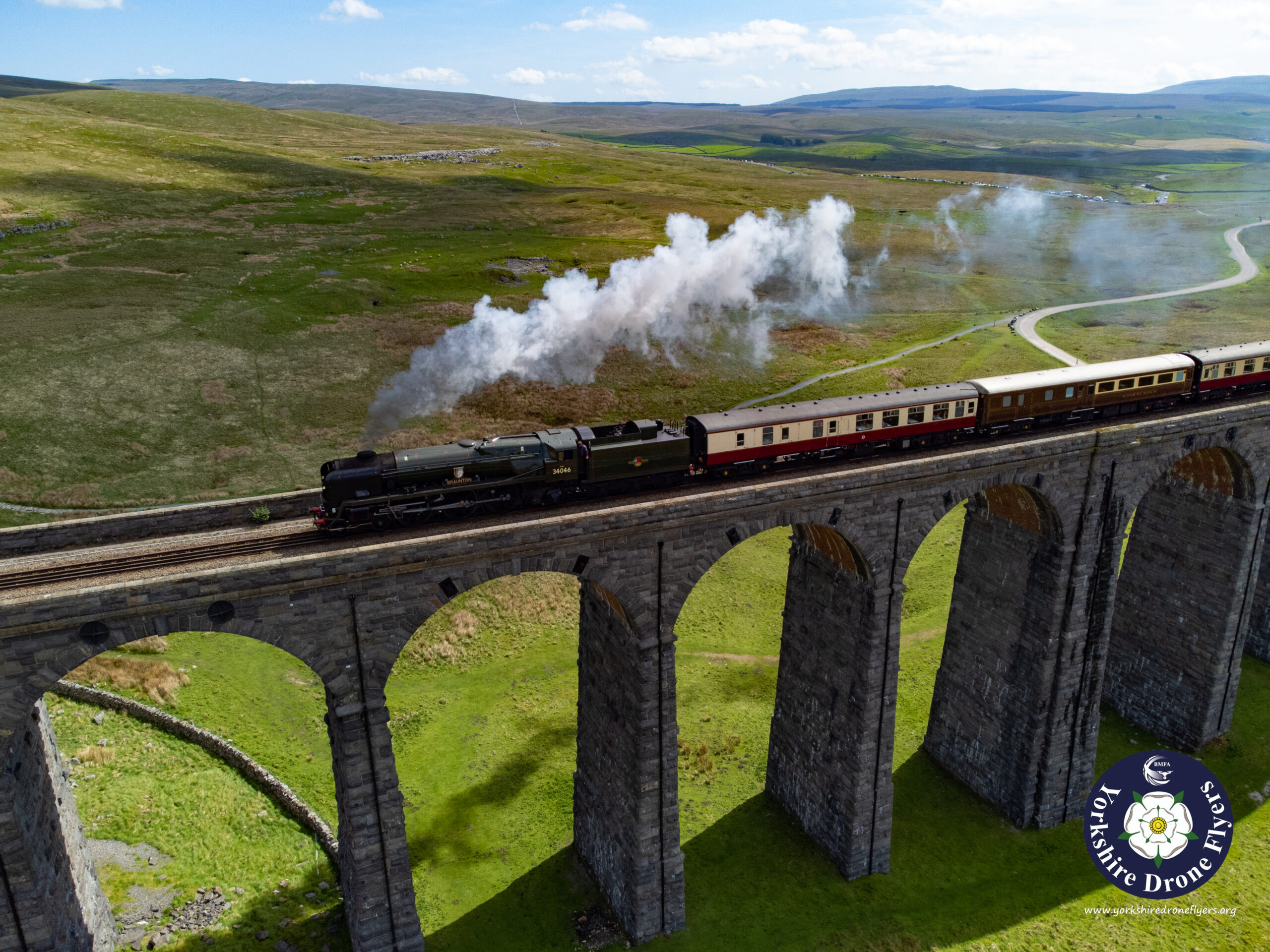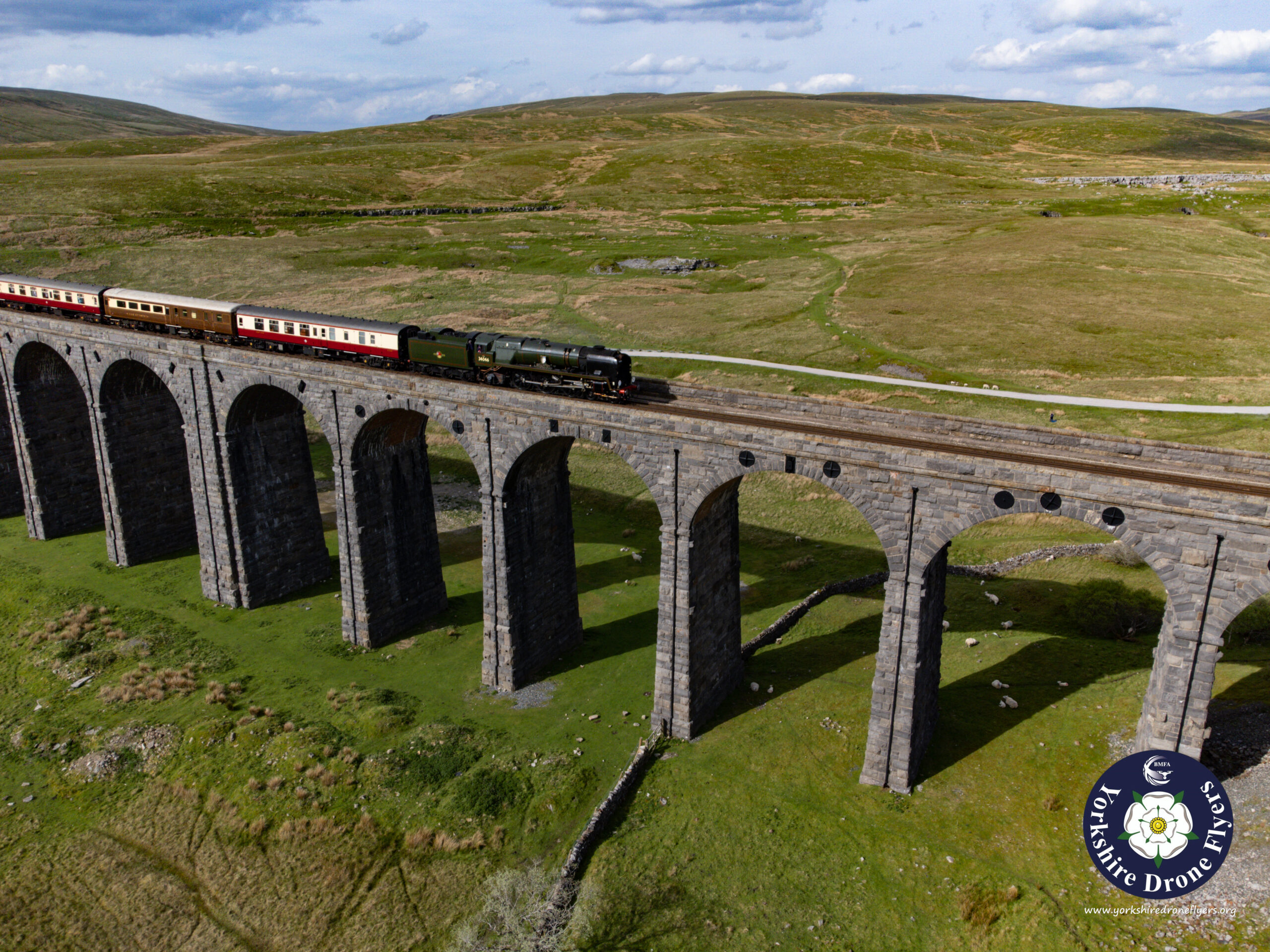 Ribblehead Viaduct 18/5/2022 from 10.45am