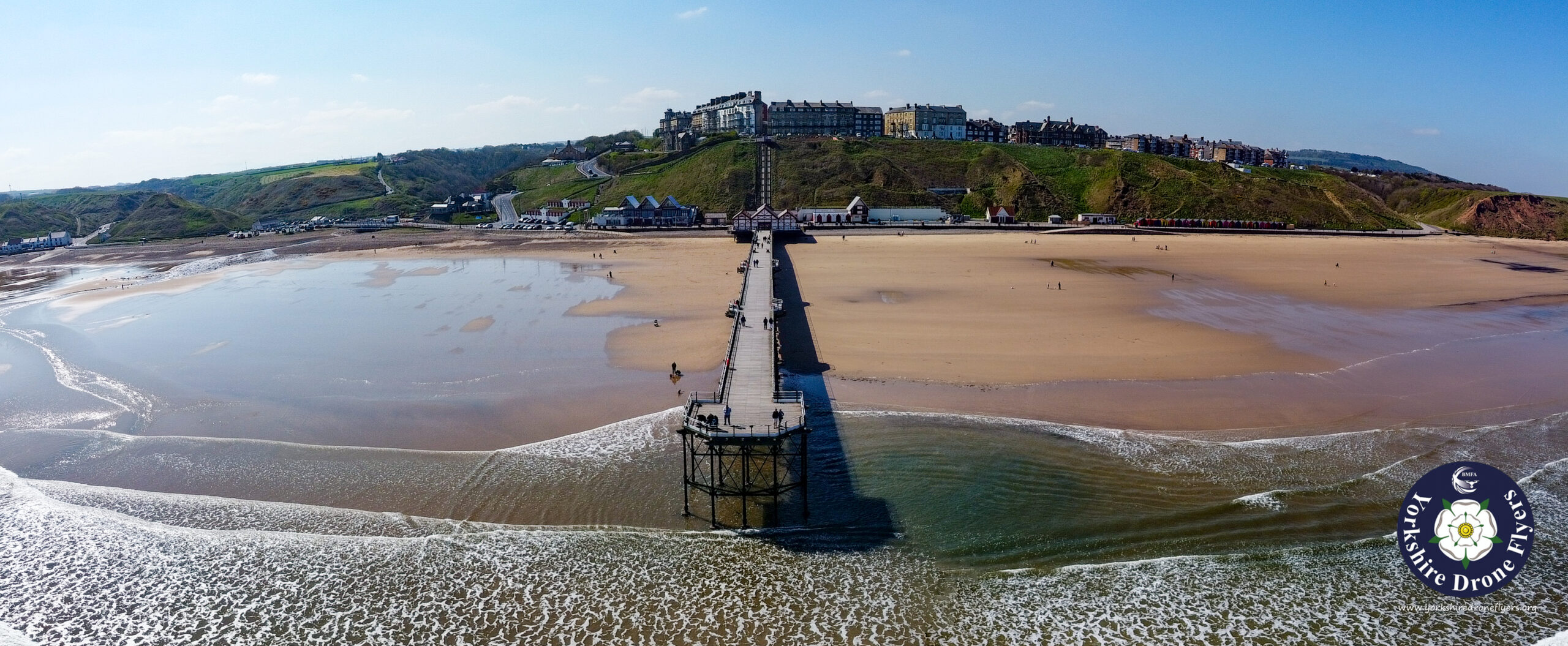 Arranged at short notice a small number of club members met up for a bit of a road trip around the North Yorkshire Coast and Moors, a perfect day with blue skies and very light winds (and a lack of seagulls at the coast) meant a great day of aerial photography took place.
The first stop was the very picturesque seaside town of Saltburn by the Sea for a few shots of the Victorian pier and of course a fish and chip lunch. The short journey to Whitby Abbey followed where we managed some shots while ensuring we stayed a good distance away from this English Heritage site, English Heritage do not like drones overflying their sites so in respect of their wishes we kept our distance, the spot we found to fly from still gave us the opportunity to get some excellent images of the Abbey and Whitby itself.
After Whitby we turned inland and headed to Bank Top Kilns, the calcining kilns that sit high on the moortop  above Rosedale Abbey at the top of England's steepest road, Chimney Bank for our final stop on our road trip.